The Boss is out of town, and Jenny is making sewing machine magic!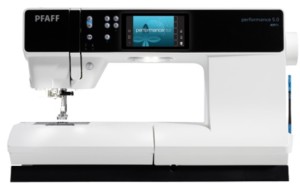 If you've been waiting for the right time to get a top-of-the-line sewing machine, come by and let Jenny make you a deal!
Looking for a Pfaff? She's wheeling and dealing on the Pfaff Performance 5.0!
Get yours through Wednesday, May 21, 2014.