If It's Jenny Haskins, We Have It!
We sell the complete line of Jenny Haskins products, including, stabilizers, Cutaway Magic, Tearaway Magic, Heat Magic, Water Magic, Hoop Magic, Dissolve Magic and Dissolve Magic Sticky.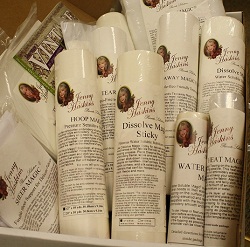 In addition, we carry her complete line of exquisite Rayon Embroidery Threads.
These threads sew great on your Pfaff and Husqvarna/Viking Sewing Machines.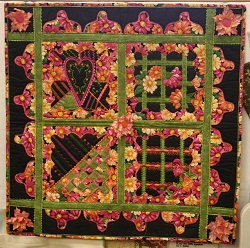 Check out the Jenny and Simon Haskins books, notions, magazines, and embroidery design collections.
Watch our class schedule for our next visit by Simon Haskins himself! Our class schedule includes classes on many of Jenny's special techniques like Krinkle Magic and the "Jenny Join"!