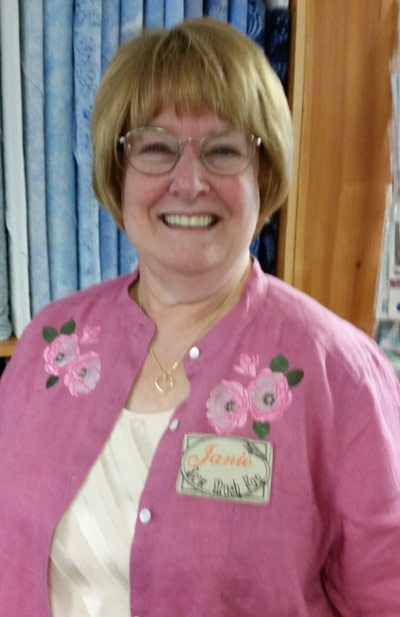 Turn a plain T-shirt into a unique designer original with PREMIER+ Ultra embroidery!
Learn how to create in-the-hoop embroideries so you can modify your old t-shirts into a fashionable haute couture! Janie Lantz has put together a two day compute-and-sew just for your embroider-tainment at Sew-Ciety in Castle Rock, Colorado!
DAY 1: July 10, 2017
Begin by taking a photo of your plain, off-the-shelf t-shirt.
Import the photo and save as a life-sized custom background.
Design a unique neckline embroidery using Create, Modify and the Embroidery modules in Premier+ Elite.
DAY 2: July 11, 2017
Embroider your t-shirt with your own, personal custom design to transport your basic t-shirt into something out of this world!
Interested in tips for sleeve enhancements, too?
Fashionista Definition:
fash·ion·is·ta
fa SHəˈnē stə/
noun
informal
1. 1.
a designer of haute couture.
2. 2.
a devoted follower of fashion.
"sleek designs that press all the fashionistas' buttons"