For all of you Row by Row fans, we've created an embroidery version of our sweet Home Sew Home banner.
Just cut a 12″ x 40″ strip, embroider the Home Sew Home (files downloadable below), and then add some of the RNK Micro Collection 1 Sewing Room embroidery designs (CD available at the shop). These designs are specifically made for use with the new Micro Embroidery thread and the stitch outs have clear, fine lines. Once you have all your embroidery, trim the strip to 9 1/2″ x 36 1/2″ to finish.
All VP3 files have been zipped and are available for sharing through email or download. Unzip your VP3 file prior to using.
Downloadable Files
Have fun making your own Home Sew Home banner!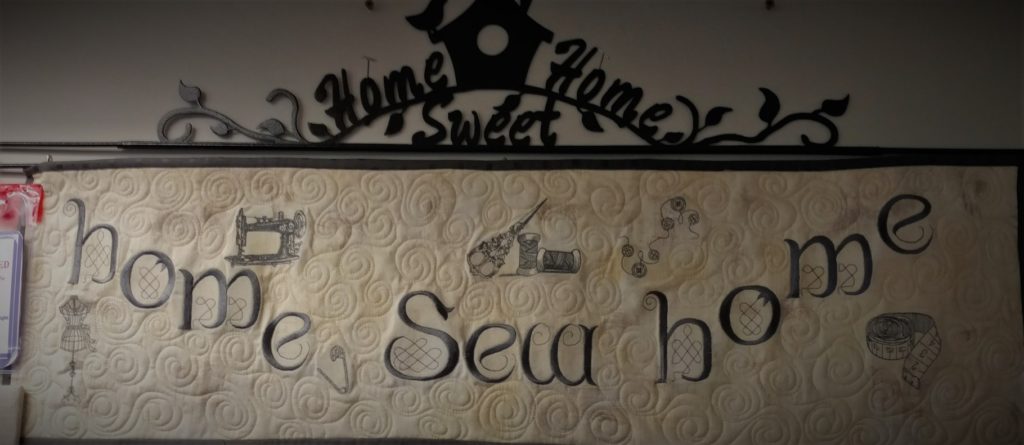 Save
Save
Save
Save
Save
Save
Save
Save
Save
Save
Save