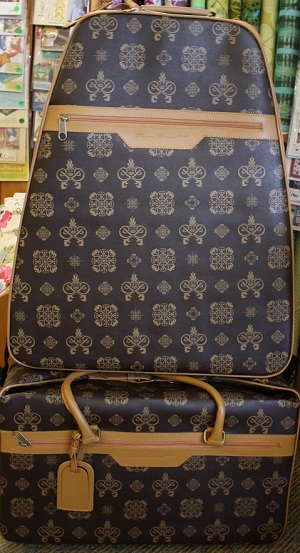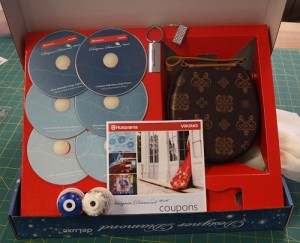 To celebrate their 140th anniversary, Husqvarna Viking is offering a special package worth over $2,000 with the purchase of a Designer Diamond Deluxe.
So, take this chance to take home your new Husqvarna Viking Designer Diamond Deluxe with the fabulous package shown above and the designer luggage pictured at right. The matching CD case is perfect for holding the more than 500 embroidery designs in your package and you'll have your own jeweled USB stick and key chain to match.
Call the store at 722-733-8102 and reserve yours today!