All of you Pfaff aficionados, your Endless Hoop is waiting for you!  Carol tried out the hoop and software at the Pfaff Convention and made this 15-minute table runner.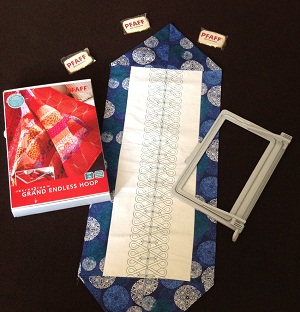 Stop by the store and reserve your hoop and software now.  Machine updates to accommodate the hoop will be available shortly, so check with our staff when you come in.
Your borders will never be the same!