National educator, Janie Lantz, is visiting Sew-ciety! She'll come teach Quilt Design Creator and Premiere + Software on May 12, 13, and 14, 2016.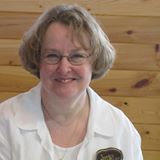 Janie's seminars are always skilled, professional, delivered with humor and style to both educate and motivate, no matter what your interests or sewing skills.
Call or come by the store and reserve your spot now!