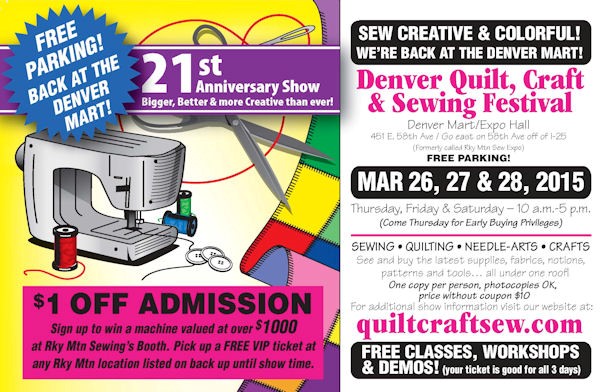 Bring us your old, used, abused machines and trade up to a new Husqvarna Viking or Pfaff Machine. 
Join us on Saturday, Feb. 21st to embroidery some fun Tissue Box Covers. Enjoy themes for all of your favorite holidays.
No interest financing on Viking and Pfaff Sewing/Embroidery Machines. Offer ends on 14 Feb 2015.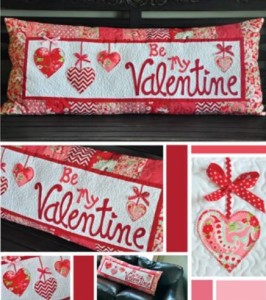 Join Gina tomorrow to make this adorable Valentine Bench pillow, or wall hanging, or table runner. Don't have time to stay and sew? Come by and get the pattern and sign up for next month's installment!
Call the store or come by and sign up!
Hard to Find Fabrics
Having trouble finding fabric?
We have many fabrics to choose, including batiks, Moda, Timeless Treasures and More!
Visit Sew-ciety in Castle Rock, Colorado, to find out what we have in store for you!
Testimonials
I want to thank you for giving me a new hobby and much fun! I had driven by Sew-Ciety so many times thinking how enjoyable it would be to learn to quilt, but I never seemed to make it in the front door until my 45-year old sewing machine was rendered inoperable. I purchased a Pfaff 4.0 embroidery machine from you in February...

Carol Marshall – Castle Rock, CO
Download Wish Lists!
Archives