Don't get caught "cat"napping! Sign up for our new Saturday Sampler block of the month, starting in October.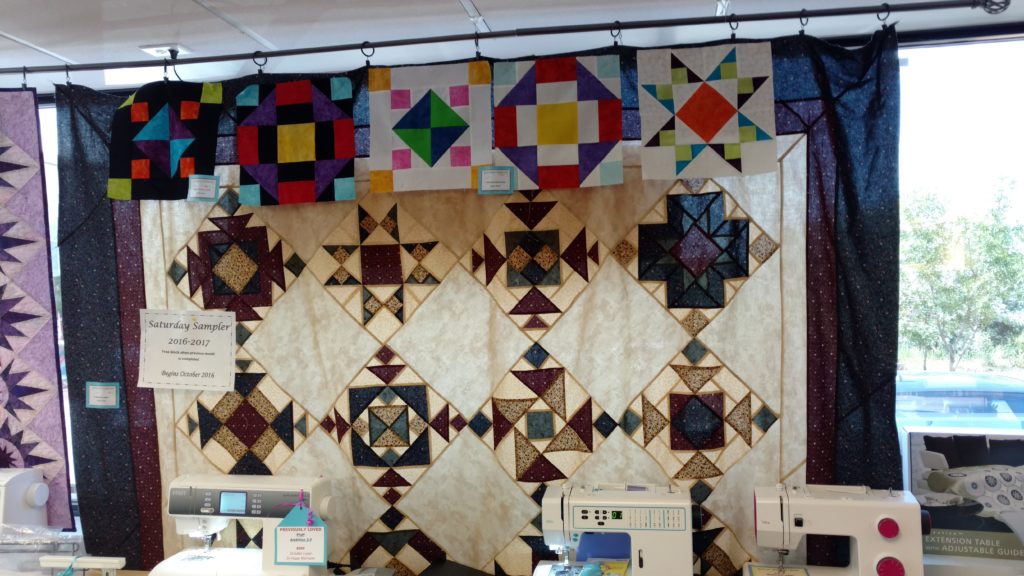 This fun design comes in 3 sizes, lap, twin, and queen and 3 colorways and uses the Creative Grids Cat's Cradle Tool.
Check out our Saturday Sampler 2016 Rules, and bring in your completed Saturday Sampler 2016 Sign Up to reserve your spot! We look forward to creating something wonderful with you!